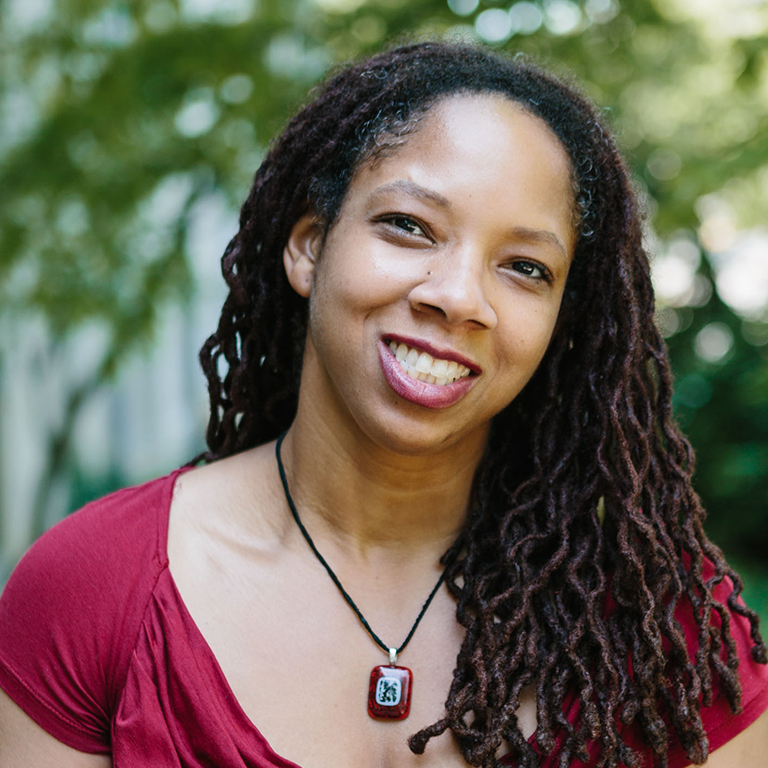 Maisha Wester
Associate Professor, American Studies
Associate Professor, African American and African Diaspora Studies
On British Academy Global Professorship until 2024
mwester@iu.edu

Office Hours
Education
Ph.D., University of Florida, 2006
M.A., English, University of Florida, 2001
B.A., English, University of Florida, 1999
Research interests
gothic literature in the African diaspora; American gothic literature; horror film studies; twentieth century American literature
Courses recently taught
AMST-A 100 What is America?
AAAD-A 692 Writing and Literature in African American and African Diaspora Studies
AAAD-A 359 Ethnic and Racial Stereotypes in Film
Recent publications
"Soucouyant Nation: The Gendered Horror of Racial Politics in White is for Witching," in Towards a Black Women's Horror Aesthetic: Critical Frameworks. Eds. Kinitra Brooks and Susana Morris, Ohio State University Press (forthcoming).
"The U.S. and Haiti" in Encyclopedia of African American Culture. Ed. Gerlad Early, Greenwood Press (forthcoming).
"Slave Narratives and Slave Revolts," in The Palgrave Handbook of Southern Gothic. Ed. Charles Crow, Palgrave (July 2016).
Articles
&

Book Chapters

"Text as Gothic Murder Machine: The Cannibalism of Sawney Bean and Sweeney Todd," in Technologies of the Gothic in Literature and Culture: Technogothics. Ed. Justin Edwards, Routledge Press (Feb. 2015): 154-165.

"Gothic and the Politics of Race" in The Cambridge Companion to the Modern Gothic. Ed. Jerrold E. Hogle, Cambridge University Press (Dec. 2014): 157-173.

"Keys to a Hurricane: Reading Race, Class, and Abjection in The Skeleton Key," Film International 12.1 (July 2014).

"Torture Porn and Uneasy Feminisms: Re-thinking (Wo)men in Eli Roth's Hostel Films," Quarterly Review of Film and Video 29.5 (August 2012): 384-400. Reprinted in Dread of Difference: Gender and Horror Film. Ed. Barry Grant, University of Texas Press (April 2015): 305-326.

"Toni Morrison's Gothic: Headless Brides and Haunted Communes" in A Companion to the American Gothic. Ed. Charles Crow, Wiley Blackwell Publishing (Dec. 2013): 378-91.

"The Abject Oath: British Psychosis and the Mythos of Mau Mau Oathing," Ofo: Journal of Transatlantic Studies 1.1 (May 2011): 67-80.

"Forgetting to Re-member: 'Post-racial' Amnesia and Racial History," Reconstruction 9.3 (2009): online.

"Haunting and Haunted Queerness: Randall Kenan's Re-inscription of Difference in A Visitation of Spirits," Callaloo 30.4 (Fall 2007): 1035-1053.
Work in progress
Voodoo Queens and Zombie Lords: Haiti in U.S. Horror Imagination
"The Gothic Read Through Race Theory" in The Gothic and Theory: An Edinburgh Companion. Eds. Jerrold E. Hogle and Robert Miles. Edinburgh University Press.
"Re-Scripting Blaxploitation Horror: The Gothic Legacy of Ganja and Hess," in B-Movie Gothic: International Perspectives. Eds. Justin D. Edwards and Johan Höglund, Edinburgh University Press.
"Slavery, Orientalism and the Gothic," in Cambridge History of the Gothic. Eds. Angela Wright, Dale Townsend, and Catherine Spooner. Cambridge University Press.
Grants
&

Fellowships
2017-2018 Fulbright Scholar