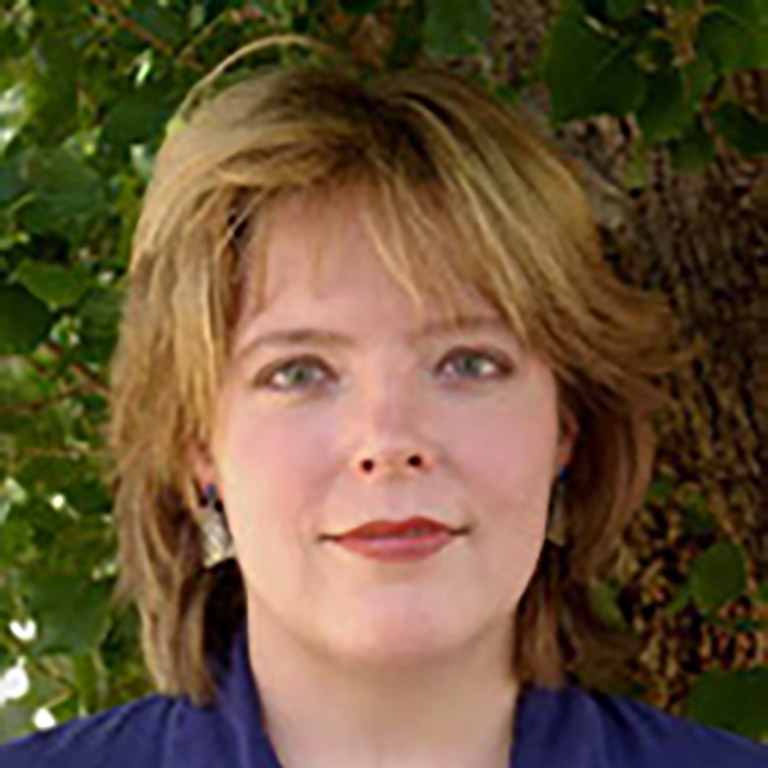 Lessie Jo Frazier
Professor, Gender Studies
Professor, American Studies
frazierl@indiana.edu

Office Hours
Education
Ph.D., Anthropology and History, University of Michigan
B.A., Anthropology, History, Latin American Studies, University of Chicago
Research
Lessie is committed to interdisciplinary research on political cultures of the Americas and Europe through transnational and global analytics, resulting in publications on gender and sexuality, nation-state formation, empire, human rights, mental health policies, memory, activism, and feminist ethnography. Her theoretical arguments are supported through rigorous interdisciplinary research, triangulating ethnographic, archival, and cultural criticism methods and sources. She is currently working on three book projects:  #1 She is pursuing the intersections of gender, sexuality, class, and political cultures in long-term projects on the Mexican '68 and the Global '68. Initial research in Mexico 1989 involved oral histories and ethnographic work on women's participation in the 1968 student movement. In 1998, she re-interviewed the women to see if ten years had changed their sense of the movement's impact on their own lives and on Mexico. Another decade later, follow-up data was collected during the fortieth anniversary commemoration. Then the 50th anniversary oral histories were completed. The book-length study, Beyond '68, is under contract (Univ. of Illinois Press). #2 An article in Kalfou anticipated her future direction in the study of affect and political culture by looking at the gendered and racialized erotics of socio-political imaginaries. Having been awarded a Mellon Grant to participate in the Framing the Global project, Lessie's co-author and she embarked on extensive archival research (in London, Paris, New York) on the Global '68, which (contracted with Indiana Univ. Press) asks, why were '68 movements considered so threatening that they were quashed violently by various states? Might it be that elites—especially those at the heart of capitalist empire—saw in these movements their own slipping grasp on imperial social order, a social order tenuously secured through sexual discipline of socio-economic stratifications, stratifications racialized often locally and always globally? By asking why states responded so violently to these movements, her book explores what elites imagined was at stake: losing their ability to maintain social order through (sexual) discipline of previous socio-economic stratifications. Imperial political elites were forced to grapple simultaneously with racial conflict, immigration, decolonial demands, women's rights, decriminalization of homosexuality, and militant social movements. Scholarship to date has, by and large, noted rather than analyzed this simultaneity. #3 Lessie has taken her interest in questions of gender, sexuality, and political culture in a new direction by examining how race and class interact with gender and sexuality to shape social justice imaginaries through a project on the transnational history of (primarily filmic) renditions of Zorro. Along with her co-author, she uses Zorro films as a window onto shifting imaginaries of political order and socio-economic justice since the early twentieth century. The over 70 Zorro films (particularly, from the US, Mexico, Spain/Italy) that span the past one hundred years allow one to think historically and comparatively about the relationship between cultural artifact and socio-political context. As the genesis of the masked avenging hero – usually a scion defending his family's honor or inheriting the hero's mantle -- who crosses classed and racialized boundaries to defy unjust authority and find romance on the spatial and temporal borders of empires, Zorro offers rich material for analysis of the gendering and sexualizing of political cultures and their construction in relation to social justice.  In this project, her ongoing concern with geographic imaginaries turns to consider how foundational, reproductive narratives of the transnational West configure imperial and post-colonial relations and socio-economic hierarchies in ways that necessarily work in racialized, sexualized, classed, and gendered terms. Interdisciplinary methodologies enable us to engage with the ways that representational practices from each Zorro-production era shape the political imaginaries in play.
Publications
Desired States: Gender, Sexuality, and Political Culture in 20th Century Chile. Rutgers University Press, 2020.
"Feudal-Aristocratic Drag: Neo-Liberal Histories of Counter-revolutionary Heterotopia in The Mask of Zorro" with D. Cohen, Boom California, 2020.
"On the global hot seat: university presidents in the global 1968" with Deborah Cohen, Espacio, Tiempo y Educación 6(1). 2020
"'You can't always get what you want': Mexico '68 and the Winter of Revolutionary Discontent" with Deborah Cohen, Special Forum on 1968 Legacies,  American Historical Review 123:3, 739-743. 2018.
"Amnesia: Cultural Memory, Reconciliation, and Communal Accountability" Comparative American Studies, 2015.
"More Than Mojo: Gender, Sex, and the Racialized Erotics of Global '68" with Deborah Cohen Kalfou, A Journal of Comparative and Relational Ethnic Studies, 2015.
"Revolutions and Heterotopias, a Special Forum" Journal of Transnational American Studies, co-edited with Micol Siegel and David Sartorius. Vol 4, Issue 2. 2012.
Works in progress
"The Global '68" (Indiana Univ. Press, under contract).
"Beyond '68: Women's participation in Mexico '68 and their Legacies" (Univ. of Illinois Press, under contract).
"Romancing Banditry: Polity and Justice in Zorro films (US, Mexico 1920s-2020s)"
Courses recently taught
AMST-A 201: U.S. Institutions and Social Movements: Democracy and Dissent
AMST-A 202: U.S. Arts and Media: Sex, Drugs, Rock 'n Roll
AMST-A 300: The Image of America in the World
AMST-A 350: Hoosier Heartland
AMST-A 450: Research Seminar: Bandits, Borders, Justice
AMST-G 697: Transnational American Studies, Graduate Seminar